All new ADA compliant Calcutta Frozen vendor and Sportsman unveiled at the 2013 I-Cast Show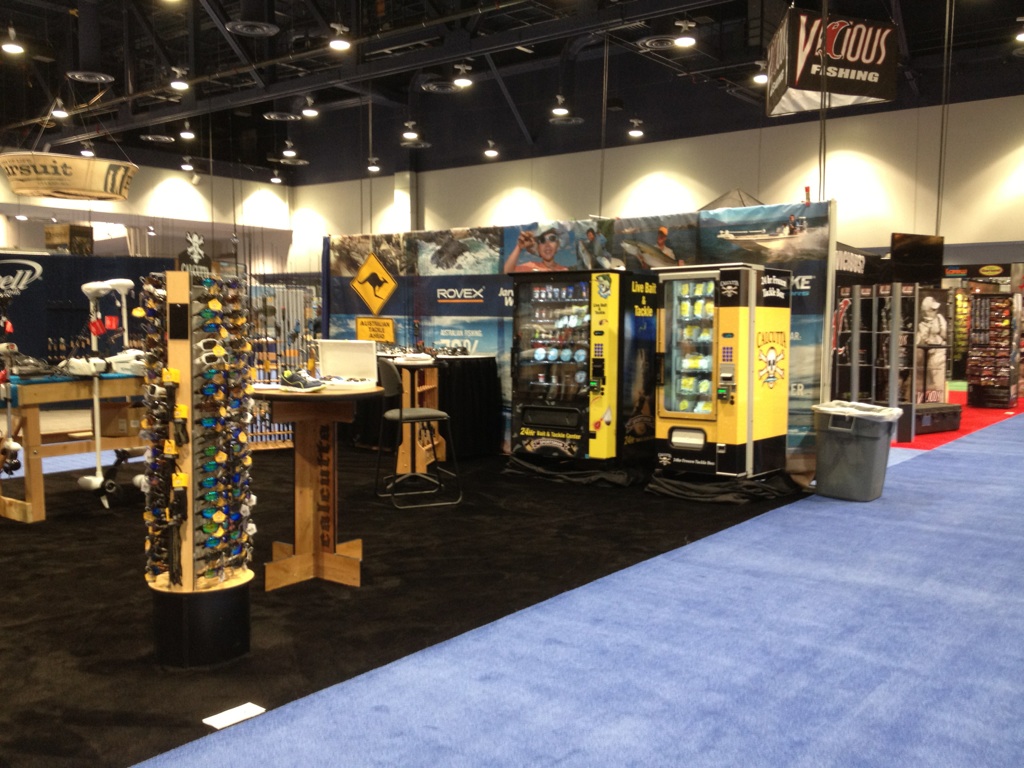 Our newest entries to the bait vending market was unveiled at this summer at this years I-Cast show in Las Vegas. Our new Calcutta Frozen Vendor is the only vendor of it's kind rated for outdoor use. Years of engineering has been put into this outstanding vendor. This vendor can be operated as a full frozen machine or half frozen, half chilled machine or a all chilled machine. This makes this vendor the most versatile vendor on the market today. ADA compliant and a full compliment of extra security features such as a alarm, secondary lock cover, extra tick lexan outer cover and anti vandal panels makes this a true outdoor secure machine.
Along with the new Calcutta Coastal we also unveiled or new ADA Compliant Sportsman. While making our Sportsman ADA compliant we also added the same compliment of extra security features as we did to our new frozen machine. We added to the existing alarm and anti vandal panels the extra thick lexan outer cover and the heavy duty high security secondary lock cover.  On both machines we also added a new motorized coin return system.
These new exciting changes are part of our quest to always advance forward as technology allows us.