These are the Vendors offered by LiveBaitVending.com. please click the drop down on the machine that would best serve your needs. Add a new revenue stream to your business. 
The Sportsman   The Outdoorsmen  The Angler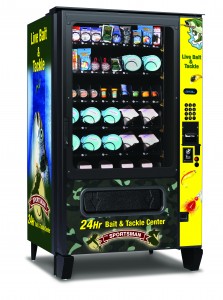 The Multi-Zone Bait Box          The All Frozen Bait Box
The ADA ANGLER, coming soon!! This new addition to our line will be available in late June to early July. The Angler has been completely by LiveBaitVending.com, our 22 years experience has gone into developing this fine machine. Many customers have asked over the years if we could offer a little bit smaller unit at a more affordable price. Our Angler has done this and still has all of the features of our two larger freshwater units. It's perfect in front of any establishment who doesn't want to loose sales when their store is closed. We will be adding more info and pictures when the machines arrive. All support, parts and warranties will be through us. We are very excited about this new vendor.
The SPORTSMAN is primarily used in the freshwater fishing market. It's been on the market serving our customers since 2010.  Both of our vendors are the best built bait vendors on the market today. They are the only bait vendors on the market today engineered from the ground up to be operated outdoors under any condition.
The OUTDOORSMEN, is new for 2018. We have brought the Liberty updated and we added a fresh new graphic. The Liberty was introduced in 2005. It started vending bait & tackle in this type of vendor.  Click on the machine drop down for more info on our new model.
The Frozen Bait Box & Multi-Zone Bait Box, is the only frozen vendor of it's kind in the world to vend frozen bait outdoors. It's primarily used in the saltwater fishing market. It is offered in two different models, all frozen or the multi zone machine where the top two rows are chilled and the bottom four rows are frozen.
We are the factory direct exclusive distributor for all of these fine vendors. We are proud to offer the finest most well built and securest vendors in this industry, backed with our 22 years of knowledge of this business and our tech support is second to none. We only continue to be successful if our customers are.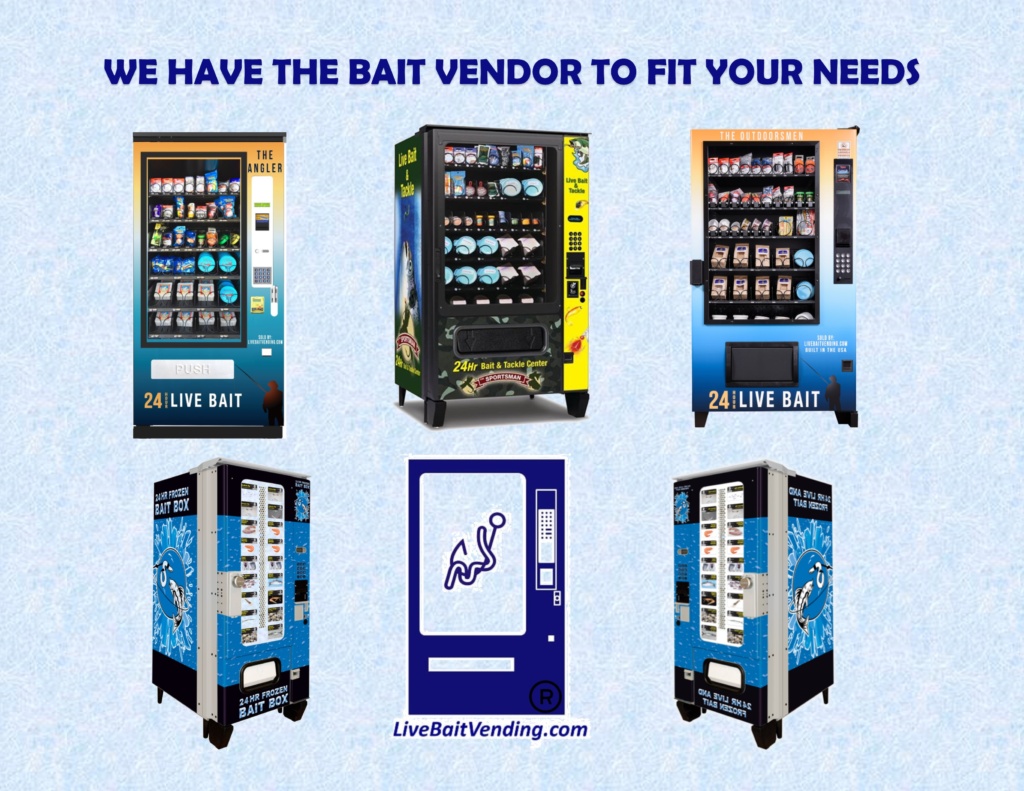 Follow Us