[vslider]
These are the Vendors offered by LiveBaitVending.com. please click the drop down on the machine that would best serve your needs. Add a new revenue stream to your business. 
The Sportsman                                     The Frozen Bait Box
The Multi-Zone Bait Box               The Outdoorsmen
The SPORTSMAN is primarily used in the freshwater fishing market. It's been on the market serving our customers since 2010.  Both of our vendors are the best built bait vendors on the market today. They are the only bait vendors on the market today engineered from the ground up to be operated outdoors under any condition.
The Outdoorsmen is new for 2018. We have brought the Liberty updated and we added a fresh new graphic. The Liberty was introduced in 2005. It started vending bait & tackle in this type of vendor.  Click on the machine drop down for more info on our new model.
The Frozen Bait Box is the only frozen vendor of it's kind in the world to vend frozen bait outdoors. It's primarily used in the saltwater fishing market. It is offered in two different models, all frozen or the multi zone machine where the top two rows are chilled and the bottom four rows are frozen.
We are the factory direct exclusive distributor for all of these fine vendors. We are proud to say these are both manufactured here in the USA supporting American workers.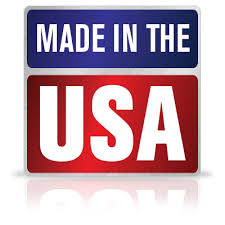 Follow Us