Below are items we are currently offering. Please check back often as we will be adding more products for 2021
Item                                       Description                                 Price                      ___________________________________________________________________________________
3025 – BG60    LBV Water Bait Bags 60 count box                       $32.00 plus shipping      
3025 – BG120  LBV Water Bait Bags 120 count box                     $57.00 plus shipping
3025- BG 240   LBV Water Bait Bags 240 count box                     $103.20 plus shipping
___________________________________________________
3025- BG 420 LBV Water Bait Bags 420 count box $175.20 plus shipping



To order call: 484-885-4602
A brand-new and better way to sell your water baits!
This revolutionary new bag has been tested and was found to extend the life of minnows over the traditional cups now being used in our Sportsman, Outdoorsmen & Liberty Bait & Tackle Vendors. These can be used in our bait vendors or inside your retail store. Sell your minnows, crayfish, leeches and more.
Our testing had this bag hold 1 dozen of med fathead minnow in our fridge for 54 days without a water change. Bait saver & zeolite were added with the minnows at the beginning of our test. For use in vendors add no more than 16 oz of water and fold 3 times.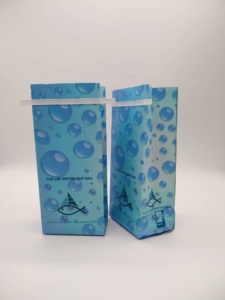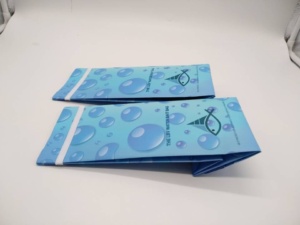 ---
______________________________________________________________________________
3025-LP01                    Anti-Fog Cleaner & Protectant –                  $12.99 free shipping For use on the lexan fronts on our Sportsman,Outdoorsmen & Liberty. Cleans and protects. LP 20/20 Anti-Fog Cleaner and Protectant safely cleans and protects all types of sports gear, clear plastic, Lexan and glass when clear vision is a must. Contains no ammonia and will not damage optical camera lenses, windshields, rifle scopes, Lexan or any other clear surface. We tested this product out and  we are very happy with the results. See the before and after below.  

Before                                    After
---
3025-LP03     Headlight Lens Restorer 3 oz.                                        $8.99 free shipping
                  Use this product if you Lexan is really faded or fogged. This has been tested on a machine with a really bad front. It brought it back very nice!                                                   Liquid Performance Premium Automotive Headlight Lens Restorer is a unique, one of a kind product that restores and clears plastic and glass that have been damaged by UV age discoloration. Frequent use helps to fill in tiny scratches and microscopic flaws on the surface of these materials. Use on headlights, windows, fairings, taillights, and side markers on automobiles, trucks, motorcycle, buses and marine craft. It removes calcium carbonate build up from headlight lenses thus restoring brightness which improves safety and replacement costs.    
________________________________________________________________________________
3025-LP04     Glass Cleaner 19 oz.                                                         $14.99 includes free shipping
This is the correct product to use on the Lexan fronts of our Sportsman, Outdoorsmen & Liberty. It contains no ammonia. Ammonia based products will ruin the fronts of our vendors. It's a big can and goes a long way. We use this around the house and on our cars as well.

______________________________________________________________________
3025-LP02      Speed Detailer 32 oz.                                                        $12.99 free shipping — Use this product to keep the graphics on your vendor clean and protected. This product has UV protection. Liquid Performance Premium Automotive Speed Detailer cleans and shines all surfaces SAFELY and QUICKLY without using water. No need for scrubbing, rinsing or drying! This great smelling formula contains no harsh solvents and is fortified with Polyseal Protection to give your vehicle a deep rich shine that protects from UV damage, acid rain and water spotting. Its high lubricating agents encapsulate dirt and grime so that it is safely and easily removed without scratching. Spray, wipe and you're done! Cleans, shines and protects painted surfaces, chrome, aluminum, fiberglass, plastic, rubber and laminated vinyl graphics. also works great on matte finish paint.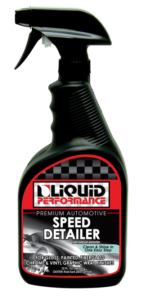 ______________________________________________________
3025 – KIT $34.96 Order our Kit and receive each of the products listed above and save $10.00 and receive fee shipping
——————————————————————————————————————————
3025-B01                    Our new LBV Ball Cap        $14.25    Temp out of stock                                                       One size fits all gray hat with our Blue Logo          Free Shipping
—————————————————————————————————————
3025-04-CCW     Black  Small 4 Drop Spiral CCW                                    $12.00
3025-04-CW        Black Small 4 Drop Sprial CW                    $12.50             Right for dual
——————————————————————————————————————-
3025-09-CCW     Black  Small 9 Drop Spiral CCW               $12.00            
———————————————————————————————————————–
3025-09-CW        Black Small 9 Drop Sprial CW                    $12.50            Right for dual            
       The CW spirals above are needed for dual spirals
———————————————————————————————————————–
21465-4                 Spiral 3.75 CCW 4 Drop 
 Black Lg AMS      $7.25
——————————————————————————-
21465-5                 Spiral 3.75 CCW 5 Drop Black Lg AMS      $7.25
——————————————————————————-
21465-7                 Spiral 3.75 CCW 7 Drop 
 Black Lg AMS      $7.25
———————————————————————————-
21465-9                 Spiral 3.75 CCW 9 Drop 
 Black Lg AMS      $7.25
——————————————————————————————————————
21465-10              Spiral 3.75 CCW 10 Drop 
Black Lg AMS      $7.25
——————————————————————————————————————
21465-12          Spiral 3.75 CCW 12 Drop 
Black Lg AMS         $7.25
——————————————————————————–
21465-15          Spiral 3.75 CCW 15 Drop 
Black Lg AMS        $7.25
20120-05     Spiral  small CCW 05 Drop 
Black AMS          $7.10
20119-05       Spiral  small CW 05 Drop 
 Black AMS               $7.25
20120-07      Spiral  small CCW 07 Drop 
Black AMS            $7.10
20119-07       Spiral  small CW 07 Drop 
Black AMS                $7.25
Follow Us