Below are items we are currently offering. Please check back often as we will be adding more products for 2021
Item                                       Description                                 Price                      ___________________________________________________________________________________
3025 – BG60    LBV Water Bait Bags 60 count box                       $32.00 plus shipping
     
3025 – BG120  LBV Water Bait Bags 120 count box                     $57.00 plus shipping
3025- BG 240   LBV Water Bait Bags 240 count box                     $103.20 plus shipping
___________________________________________________
3025- BG 420 LBV Water Bait Bags 420 count box $175.20 plus shipping



To order call: 484-885-4602
A brand-new and better way to sell your water baits!
This revolutionary new bag has been tested and was found to extend the life of minnows over the traditional cups now being used in our Sportsman, Outdoorsmen & Liberty Bait & Tackle Vendors. These can be used in our bait vendors or inside your retail store. Sell your minnows, crayfish, leeches and more.
Our testing had this bag hold 1 dozen of med fathead minnow in our fridge for 54 days with  several water changes. Bait saver & zeolite were added with the minnows at the beginning of our test. For use in vendors add no more than 16 oz of water and fold 2 times.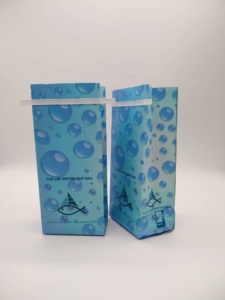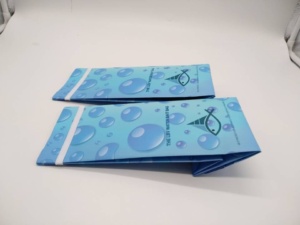 ---
______________________________________________________________________________
Follow Us