This page is for listing used, show floor models or re manufactured machines as they come available.
  Great News! We now offer financing on our used bait vendors. To apply please go to our financing page and click the Ascentium Financing page. 
---
 Used Liberty/Outdoorsmen
SKU#18004 List price $3,250.00   
This vendor has been completely gone over and upgraded. It has an upgraded bill acceptor that will accept 1's,5's 10's & 20 dollar bills. It has a 5 tube coin mech as well as a brand new 4G USA Technology G10 credit card reader and telemetry. This reader is Mobil Wallet and NFC payment ready and compatible with Apple,Android & Samsung Pay. The refrigeration has been recently replaced. This vendor is a great way to get into Bait Vending for half the price of a new machine while still getting many of the new features. A 90 day parts warranty comes with this machine. This one won't be around for long.     We can get you a shipping rate if you would like us to ship this machine. We will need address with zip code and if you will need a lift gate delivery or not. We will provide you with the owners manual along with our quick start guide. We will also assist you with set up. You will receive our 24/7 tech support, the same service that the owners of our new vendors receive. We will add a free box of our 60 ct LBV Water Bait Bags inside the machine. Start making money with this fine vendor. Give us a call today at 484-885-4602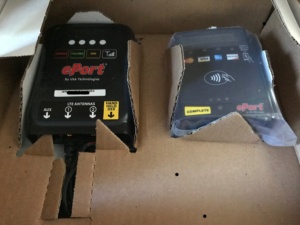 __________________________________________
USED ADA SPORTSMAN
Selling for $4,200.00 plus shipping, or come and pick it up here in Elverson, PA   
SKU# 18001 – ADA Sportsman – This is the first used ADA Sportsman we have offered. This vendor have been completely  tested and run for a week during the hottest temps of the year and cooled perfectly. It's in perfect running condition. The outside looks nice, the left side has some minor scuffing on the graphics, pictured below, "see picture #4". This Sportsman comes with a credit card reader, bill acceptor and coin mech. It will accept 1's,5's 10's & 20 dollar bills. It has a box of of extra coils that are included. It also has machine tie downs included. It comes equipped with our security alarm. We will accept all major credit cards for payment or you can finance through Ascentium Capital. We will give this vendor a 90 day parts warranty. We will include a machine maintenance kit and a 60 lot of our LBV Water Bait Bags. We will also include our free lifetime 24/7 tech support on this vendor. Grab this one before it goes!! Give us a call at 484-885-4602
________________________________________________________
Factory Reman Multi-Zone Bait Box                    SKU# 18002
Selling for $6,999.00    
The machine came back to the factory with very minor freight damage. The damage has been repaired. It has never been in the field, pretty much a new machine. This is a nice unit!! Financing is available.


---
Current: 07/28/17 SKU# 17003- NEW FLOOR SHOW MODEL            Calcutta Coastal – Only used for demos at show. Has never been outside and never had money through it. Has been kept in wooden crate since new. Sold new for $7,650.00
Selling for $4,000.00 plus shipping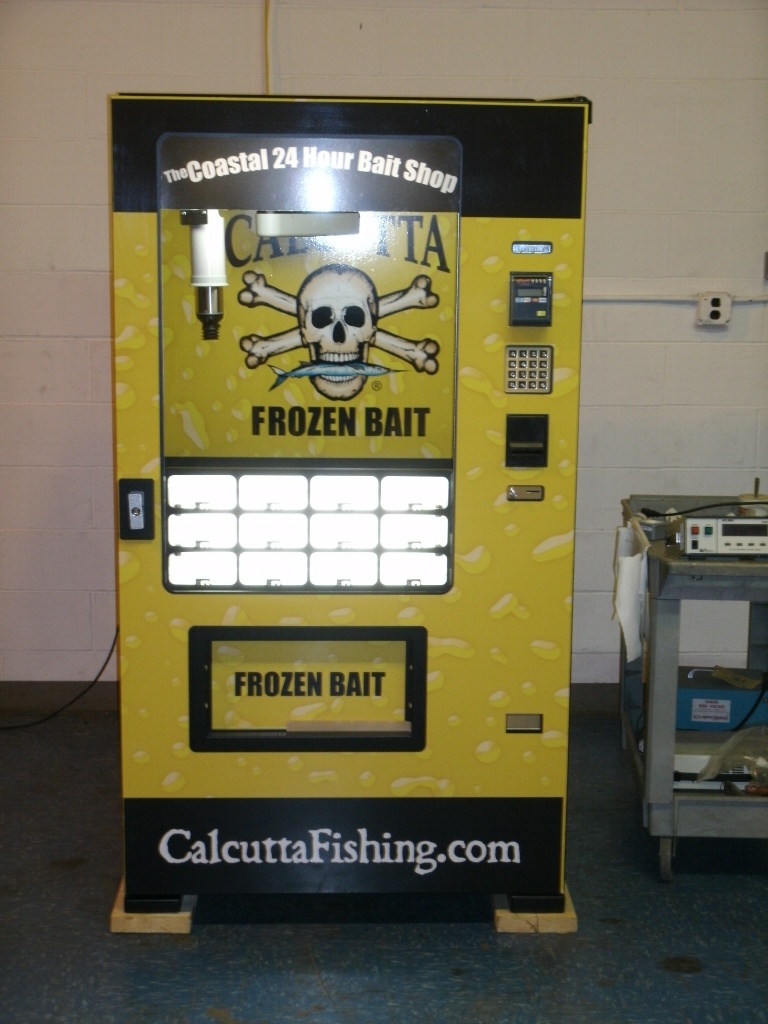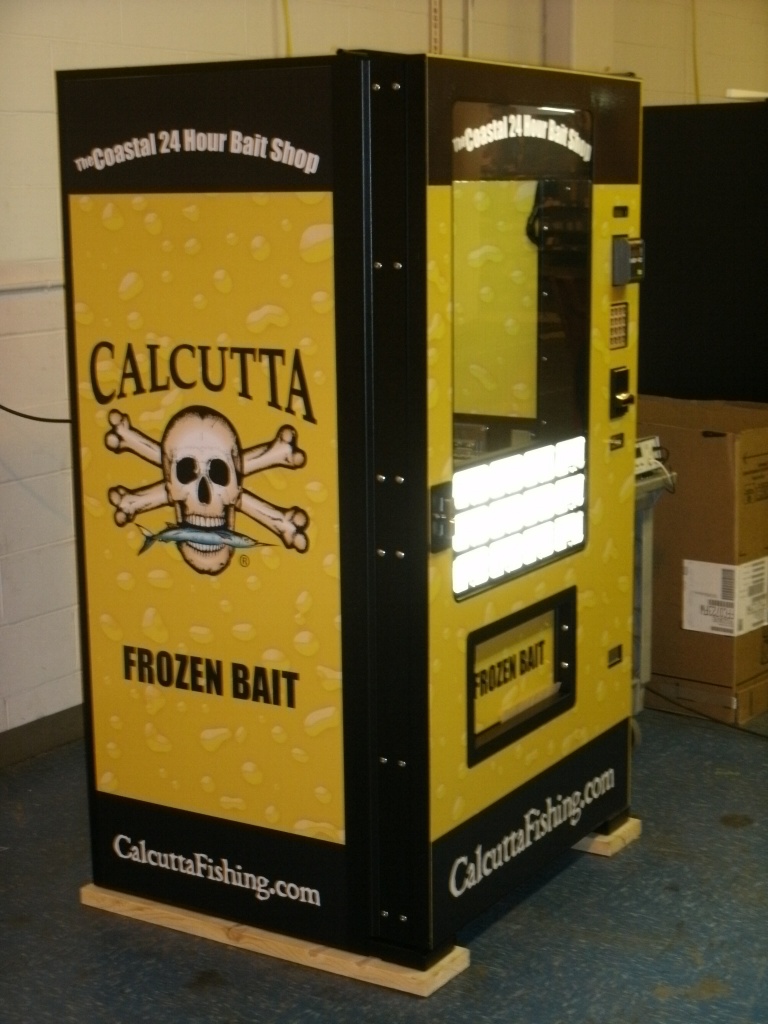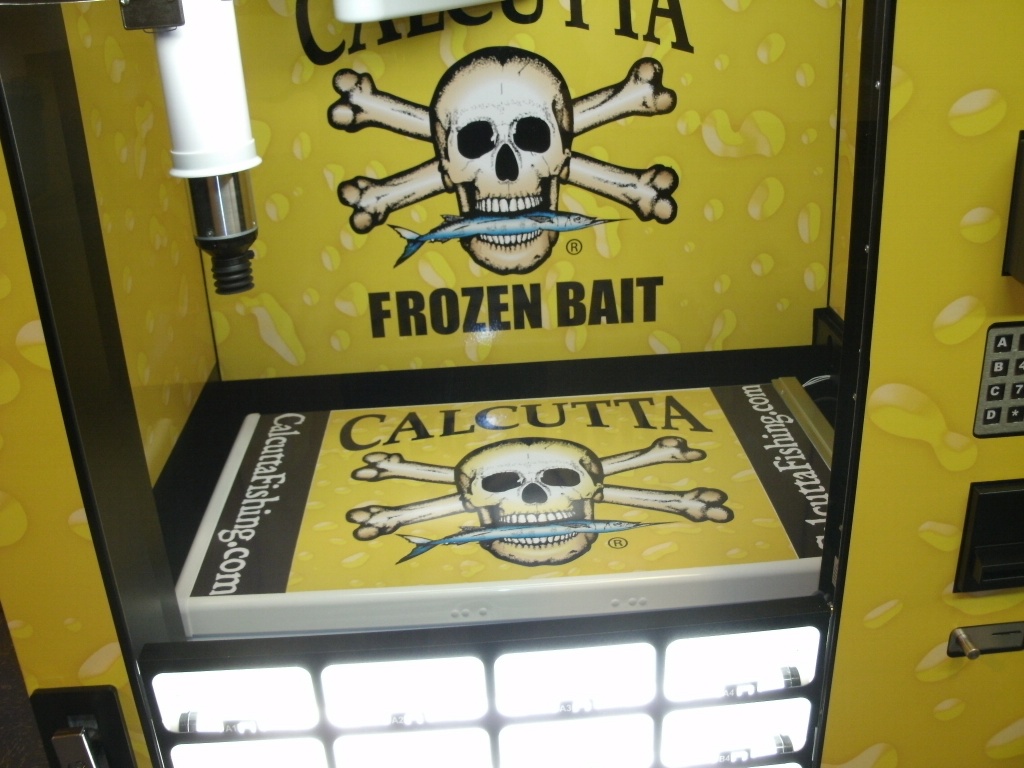 Follow Us