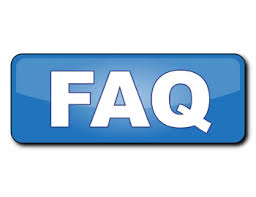 Questions we are asked regarding the  bait vending machines.
Question: I'm not in vending, how hard is the machine to operate?
Answer: Our vendors are simple to operate. When the vendor is delivered we work out a time at your convenience when we will assist you with set up. It takes about 20 minutes. We also send you a quick start guide. You will also have free lifetime 24/7 tech support which you can call anytime if you have any questions or on the unlikely occasion you have a issue we are always there to assist.
Question: I hear bad or dead bait come out of the machine.
Answer: The machine has no idea when the bait needs to be changed. It's entirely up to the operator.  We have hundreds of operators throughout the country who sell fresh high quality bait on a daily basis.
Question: Can you vend minnows in the Angler, Sportsman & Outdoorsmen?
Answer: Absolutely, We have a large percentage of operators who vend minnows in the Sportsman. We can teach you the do's and don'ts in the process. There is a learning curve when doing minnows. If just starting out we suggest not starting out doing minnows, phase them in at a later time. You do need leak proof cups which the lids stay on during the drop. Good healthy minnows are key to success. There are several containers on the market that work well, we can give you info on these products. We now offer a new product called the LBV Water Bait Bag. This bag is very helpful is vending water products in the bait machines.  Getting ready to start selling minnows
Question: How soon can we get a machine after the order is placed?
Answer: Our machines are built and ready to ship. Once the order is placed you can have your machine in about a week.
Question: Can your machines be outside year round in the weather?
Answer:  Our machines are the only bait vendors on the market today engineered from the ground up to be operated outdoors any season and any climate. The Angler, Sportsman and Outdoorsmen have a heaters included which allows it to operate in sub zero weather.
Question: Is there a price reduction if purchasing more then one unit?
Answer: Yes, we do discount our machines if buying more then one. The discount is as follows: 2 units 3% off, 3 units 5% off, 4 units 5.5% off, 5 units 6% off, 10 units 7.8% off & 20 units 10.6% off list.
Question: Do you sell used bait machines?
Answer: Yes, We do from time to time get machines in for various reasons. We carefully go over all machines and upgrade when needed. Our expertise ensures your getting a quality product.

Follow Us