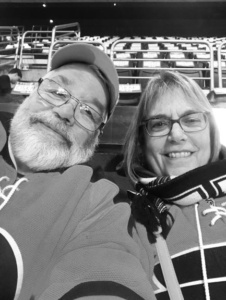 HISTORY:  PA Live Bait Vending was started as a family run business by Gary & Nancy Harsel in 1997 with a small Bait & Tackle Shop behind our home in Elverson, PA. Shortly after we purchased our first Bait Vending Machine, we realized the tremendous earning potential and added more machines growing our business. In 2000, we opened a second larger Bait & Tackle Shop 15 miles from our home, and successfully operated it until 2004. At that time, they decided to concentrate on the Live Bait & Tackle Vending Business. We operated a route of 22 bait & tackle vending machines from 1998 until 2007. In 2005 we developed our 24 Hour Bait Shops with the Liberty, which was a huge improvement over the machines of the past. In Jan. of 2007 our vending route of 22 machines was purchased by the largest bait wholesaler in South Eastern Pennsylvania. This company, Kurtz Live Bait Vending now operates 80 bait vending machines and are growing. They are currently the largest bait vending operator in the United States.  As of July 2011 our company was acquired by Big Rock Sports LLC. We partnered with Big Rock Sports for 6 years.
As of April 1st 2017  Our consulting agreement with Big Rock Sports LLC expired on March 31st 2017. On April 1st 2017 PA Live Bait Vending once again operate as a private company. We would like to thank Big Rock Sports for the 6 years working with us. We formed some great friendships over these years. This transition will allow us to move into new directions.  On April 1st PA Live Bait Vending will be the "Exclusive distributor for bait vending machines for the Wittern Group's Vending.com and VCI".  This will allow us to offer new factory direct pricing as well as some other new great incentives. Also PA Live Bait Vending is now operating under the name LiveBaitVending.com which has been our domain name for over 20 years. The name LiveBaitVending.com more represents our national sales structure.
Being in Bait Vending since 1997 no one knows bait vending and bait vending machines better than us. As always we will continue to offer our much appreciated "free" 24/7 tech support. Our support and service is second to none.
On July 4 2015 We introduced our newest vendor, the Frozen Bait Box. This vendor has opened up new coastal markets around the world. It comes in two versions, as a all frozen machine or as a multi-zone machine where the top  two shelves are chilled and the bottom 4 shelves as frozen. This has already become a big seller for us.
We are extremely proud of the success of our 24 Hour Bait Shops. Since the development of the our first vendor the Liberty in late 2005 we have shipped hundreds of vendors to satisfied customers across the USA. The 24 hour Bait Shops changed the way businesses are selling their bait and tackle products, allowing their customers to purchase their products 24 hours a day. We now offer a full line of vendors to fill the needs of our clients in a diverse and changing market
On May 17th 2010 we were proud to announce the introduction of "The Sportsman 24 Hour Bait Shop". Keeping with our mission statement (As technology advances, we promise to keep in step with those advances so we may offer the best possible products available). The Sportsman is our premium chilled vendor, it primarily used for the freshwater market but we have quite a few clients using it in the saltwater market. The Sportsman is without question the very best machine on the market today for vending live bait & tackle. Please do your research and you'll see for yourself why so many people are operating this machine.
Noticing over the past several years how the bait & tackle market has changed, we feel that our 24 Hour Bait Shops open up a great supplemental market for tackle shop owners, giving them a competitive edge and adds a new revenue stream to their business. Our machines are also great for anyone who is looking for part-time supplemental income.
Please give us a call and we will more then happy to tell you more about our great line of bait and tackle vending machines.  We are dedicated to providing our clients the best possible equipment with the best service.  We offer 24/7 tech support for the life of our vendors, this includes weekend and holidays. We look forward to hearing from you.

On July 1st 2019 a space opened up at a location we wanted to move to last year. Although we dreaded moving again, we jumped on the opportunity. We are now all moved to the Big Shot Target factory. Half the building is used by them and the east side of the building has rental units for small businesses. We are in suite #300. We now have a loading dock which is super useful, plus it's only a half mile from home which is a bonus. Our new address is 2836 Creek Road suite #300 Elverson, PA 19520.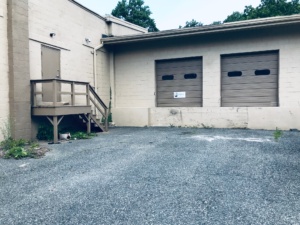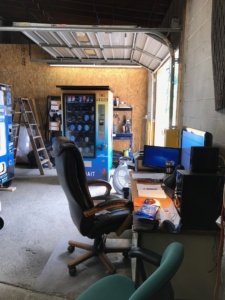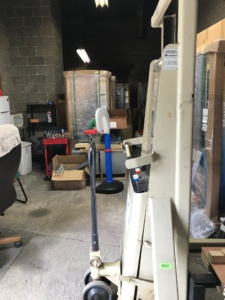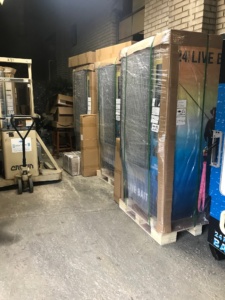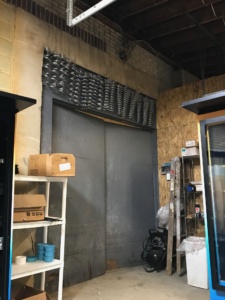 Follow Us