LiveBaitVending.com announces adding Richard Cosgriff Jr. to our Sales Team
Welcome Richard Cosgriff Jr.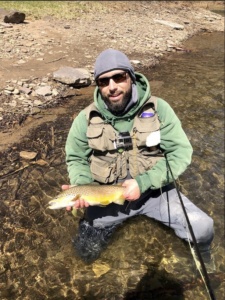 LBV is excited to be bringing on Rich as a sales associate with the company. We have known Rich for over twenty years and he's an all-around great person.  We know he will be a huge asset to the company! Rich is a family man and an avid fisherman who loves the outdoors. Rich has three sons Kian, Kason, Davin & his wife Melissa. Rich is a graduate of Millersville University where he received a degree in Communication.